Every time a bell rings, an angel gets his wings, and on October 2nd, we present these angels to you for an evening of learning and opportunities!
At this event, you can:
- Meet the top business angels networks in your sector.
- Receive guidance on how to secure an angel investor from the industry experts themselves.
- Take a look at what drives business angels to invest in a business idea.
- Learn how business angels can help aspiring entrepreneurs.
- Understand the traits that help identify the right angels for your business.
If you're an entrepreneur thinking about using a business angel or private investor to raise capital, pack your bag with business cards and join us!
*Great news! There are showcasing opportunities available for businesses that wish to maximise their brand exposure.
Some of the angels you will meet: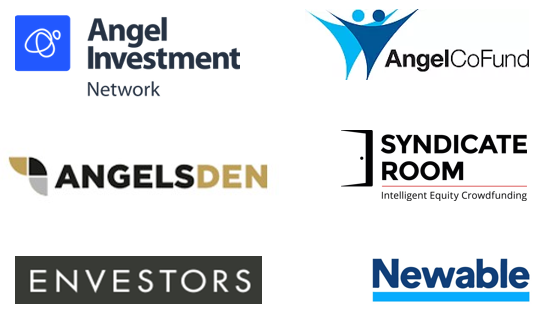 Xavier Ballester l Director of Angel Investment Network's brokerage division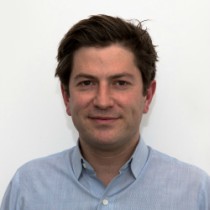 Xavier Ballester is the Director of the Angel Investment Network's broking division AIN Scout, which in just over 5 years has helped 130 businesses raise around £35 million.
The Angel Investment Network is a platform connecting new businesses with angel investors. AIN is the largest angel network in the world, with an angel network in 80+ countries and at last recorded count has 625,000+ registered users.
Adrian Allen | Senior Innovation Adviser at Newable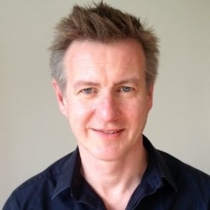 Adrian has experience in strategic planning, product innovation and business model re-engineering, especially for start-ups and organisations wishing to optimise operations. Currently, his work at Newable involves identifying new business opportunities and providing companies with access to grants, loans and equity investment.
Newable has a 35-year track record of unleashing the extraordinary potential of business people. They help businesses start up and expand through a range of funding and mentoring products and service.
Tim Mills l Investment Director at Angel CoFund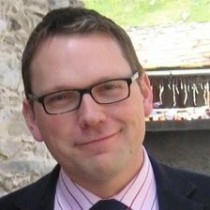 Tim is an Investment Director at the newly formed British Business Bank and also leads the investment activity and operations of the Angel CoFund.
Angel CoFund is a £100M investment fund with objectives to back promising UK businesses and help develop the important business angel investment market.
Oliver Woolley l CEO and Co-founder at Envestors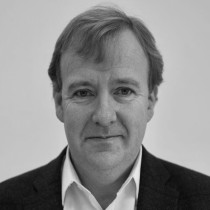 Oliver is CEO and Co-Founder of ENVESTORS Private Investor Network.
Envestors is a private investor network which has completed £100m of investment into high growth companies. Over 3,000 sophisticated investors have registered on the Envestors platform and invest a minimum of £25,000 (average £42,000) per transaction.
Colin Spiller l London Angel Club Manager at Angels Den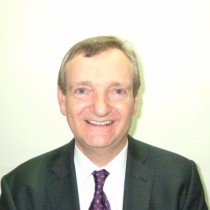 With unrivalled enterprise and leadership experience from Software, Engineering and Banking, Colin is one of The City's "Go To" guys for start-ups seeking investment and rapid growth.
Angels Den is an online investment platform that connects businesses with angel investors. It was founded in April 2007 and is authorised by the Financial Conduct Authority.
Katerina Sanchez-Schilling l Investment Analyst at SyndicateRoom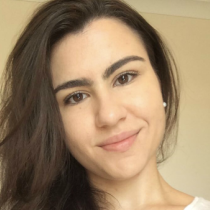 Katerina is a member of the analyst team, reaching out to potential clients and analyzing investment opportunities before they are accepted onto the SyndicateRoom platform.
SyndicateRoom connects ambitious investors with the country's most trailblazing companies. Started in 2013, SyndicateRoom has rapidly grown to have more than 100 high-growth businesses in its portfolio.
Plan your evening:
• 5.30 - 6.00pm Arrival & Registration
• 6.00 - 6.10pm Welcome from BFS
• 6.10 - 7.10pm Presentations
• 7.10 - 7.30pm Panel Q&A
• 7.30 - 8.30pm Networking with Drinks
Why not benefit from a member's discount?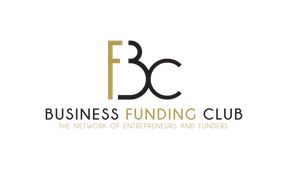 You can now join the Business Funding Club, a premier network connecting entrepreneurs, funders, and service providers. BFC members gain access to exclusive events, showcase opportunities at BFS workshops, consultations and access to FundingMatches.com, an online matching service for entrepreneurs and VCs.
View all benefits and sign up here: https://bit.ly/2GjqiqO
EVENT SPONSORED BY:

A City Law Firm is a leading entrepreneur firm of regulated solicitors based in the heart of the City of London. ACLF acts for high-net-worth individuals as well as entrepreneurs in sectors such as media, TV, technology, fashion and finance and start-up businesses that seek and secure investment.
Organisers:

Business Funding Show, originally the first ever funding exhibition for the UK & EU, is now a series of events bringing together high potential SMEs and leading financial institutions to ensure UK's business growth.
Host:
WeWork is a platform for creators. They provide you with everything you need to create your life's work. They're growing our community in London with new spaces opening up throughout the city, get in touch to learn more: https://www.wework.com/buildings/aldwych-house--london
***WeWork security request***
WeWork has requested that all attendees provide us with:
- Full name
- Email, and
- Company name
Note: You may not be allowed into the building if you do not provide the above RSVP
We appreciate your cooperation in updating your RSVP to be an accurate representation of whether you will attend.
TICKETS TO THIS EVENT ARE NON-REFUNDABLE.